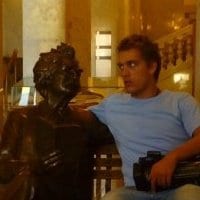 After graduating in media journalism and audiovisual production, I first worked as video reporter within companies, media agencies and TV channels.
Now, I work as a freelancer (DOP, director, or video reporter) for various clients, and I also develop my own projects (documentaries, videoclips, fiction).
I am based in France, and I travel on a regular basis for my productions.
For more information / interview requests : contact@anthonychene.com
My interview with Lee Witting (With many thanks to Lilia Samoilo for her help):